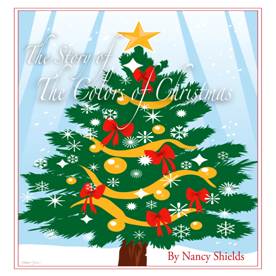 The Story of the Colors of Christmas
Now Available – An Original Gospel musical play that can be performed by any size ministry. This story, written by Dr. Nancy Shields and available through Tool Kit Ministries only, combines a powerful play with 10 traditional Christmas Carols for use as creative way to share the simple message of Christ.
Advanced Copies are now available through the ministry.
Order your copy now. (All proceeds will go to support the ministry)
____ Check Enclosed ____ Bill me
– – – – – – – – – – – – – – – – – – – – – – – – – – – – – – – – – – – – – – – – – – – – – – – – – – – – – – – – – – –
Name: ______________________________________________________________
Address ____________________________________________________________
Email: ______________________________________________________________
Mail TO: Toolkit Ministries Inc, P.O. Box 1253, Columbia, MD 21044
Email- [email protected]
Website: www.toolkit-ministries.org
Please send me: ___ __one_ Copy of "Story of colors of Christmas $__10.00___
(tax Deductible) Additional Donation to Toolkit Ministries $
Total Enclosed $________